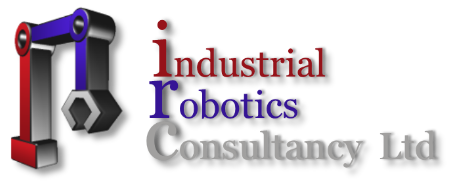 Paul Shepherd
Industrial Robotics Consultancy Ltd
Tel: +44 (0) 7760 488738
Registered Company for England and Wales No: 11983172
© 2019 Industrial Robotics Consultancy Ltd


First Steps…………
I began my career at Siemens Automation and Drives (Congleton) in 1993 in the packing department.
From there I progressed throughout the manufacturing process gaining experience in component preparation, pcb build, unit construction, test and then diagnosing and line repairs.
This 'sparked' my interest in electronics and working closely with the Technicians, I received specific knowledge and guidance in the area of electronic motion control.






Industrial Robotics Achievements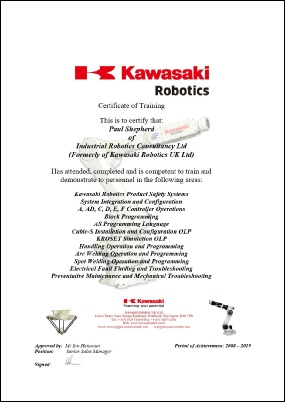 Getting to know me
Born in 1974 and currently reside in Cheshire (UK).
My passion really lies with passing on information so that it can benefit others.
Presently this is orientated around the Kawasaki Robotic Family of products and recently I have undertaken and completed Fanuc Robotic Family Training and the world of industrial robotics as a Moderator of the largest growing online industrial robotics communities at Robot Forum.
Futuristically, I aim to undertake training with other Robotic OEM's to allow me to further assist with additional products.
Always looking at gaining knowledge, whether presented with a steep learning curve or progressive learning.
I welcome the challenges ahead with passion and determination to succeed.
Using my own Kawasaki Robot, I enjoy developing in other areas such as PLC, HMI, Arduino and 3D printing.
Expanding my knowledge and just simply can I bring an idea to reality.
I enjoy Formula 1 and have had the pleasure of attending races at Catalunya, Silverstone and Spa Francorchamps.
Camping and Formula 1 weekend…….I would recommend to anyone.
Go Ferrari………
I play regular golf and back in the day attained a 6 handicap as I took it very serious but now enjoy golf on a social level playing to around (cough cough) 15 on good day.